Mission Statement
Living Services is a Christian organization dedicated to assisting and serving senior citizens in the ongoing care of their financial affairs. Our mission objective is to assist people in a professional and caring manner to accomplish these "everyday" tasks of good business management, thereby freeing them for a more enjoyable quality of life during their retirement years.
Financial Support
Living Services is a non-profit organization that provides varied personal business services to senior citizens regardless of their financial status. There is no charge for an initial consultation to assess your needs. If you choose to utilize our services on a continuing basis, we recommend monthly contributions to the organization based on personal resources. Contributions are crucial to enable us to perpetuate these services. Gifts are tax deductible less any estimated value of services provided. As you benefit from our services and are pleased with the value they bring to your life, we humbly suggest that you consider adding a memorial bequest to Living Services in your will, thus leaving a lasting legacy to assist senior adults in years to come.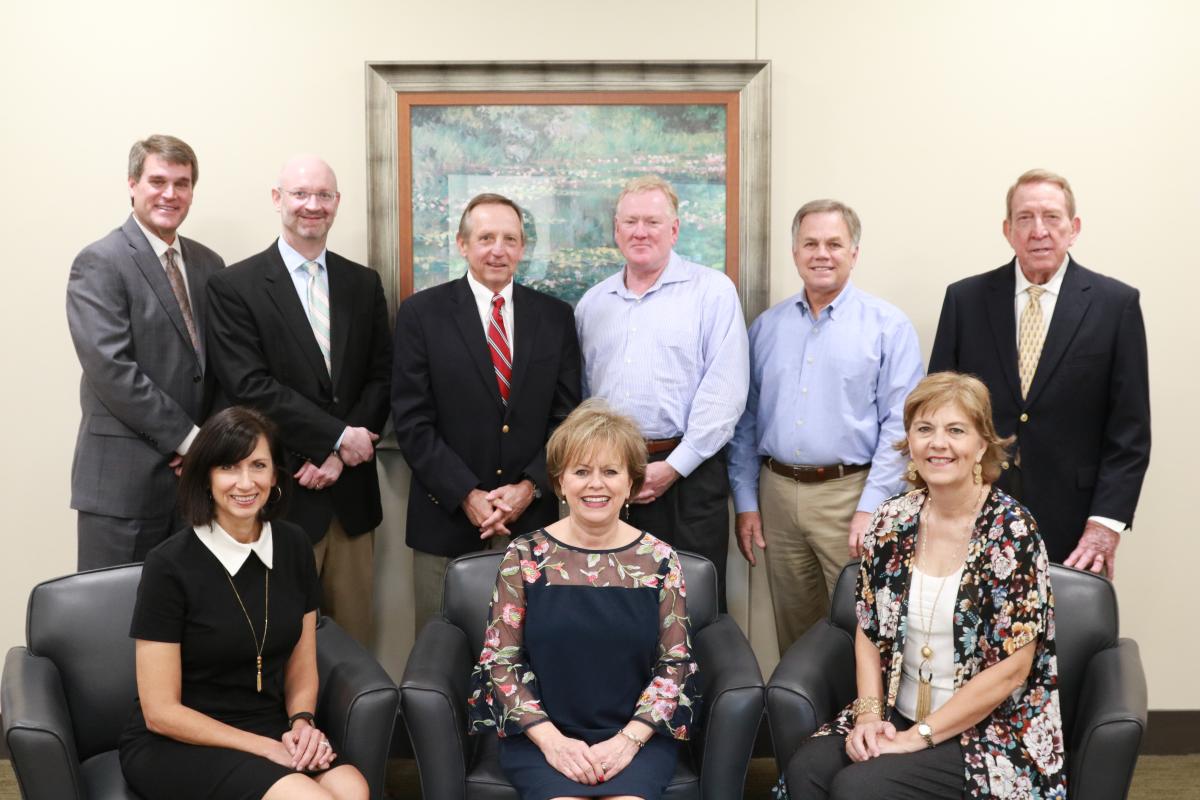 Living Services Board of Directors
Front Row: Lisa Gunn - Consultant; Jayne Hust - President, Living Services; Rose Hopper - Systems Analyst, Hopper Computer Consulting, Inc.
Back Row: Mike Ford - Chief Financial Officer, GC Logistics; Sam Williford - Partner in the law firm of Williford, McAllister & Jacobus, LLP; Cecil W. Harper - CPA Managing Director, Harper, Raines, Knight & Company; Barney Daly - Madison County President and Metro Commercial Banking President, Trustmark National Bank; Barry Hardy - Church Administrator, First Baptist Madison; Isaac Tyre - Retired Packing Business Executive; Sonya O. Rohrman - Founder and Past President Living Services, Inc. (not pictured)